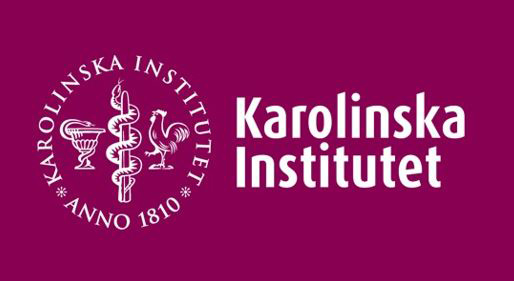 Aspekter på rehabilitering efter covid-19 hos äldre – ur ett europeiskt perspektiv
KI:s "resursgrupp för äldres hälsa under Covid-19" bjuder in till ett lunchwebbinarium där framstående äldreomsorgsforskare från Belgien, Italien och Sverige presenterar uppföljningsdata och andra negativa konsekvenser för äldres hälsa på grund av pandemin.
Datum och tid: 2021-02-03 kl. 11.45–13.30
Föreläsare:
Rik Grosselink, professor, PT, PhD, Faculty of Movement and Rehabilitation  Sciences, KU Leuven university, Belgium.
Mara Paneroni, PT, PhD-student, Pulmonary Rehabilitation Department,   Maugeri IRCCS Clinical Scientific Institutes, Department of Neurosciences,   Biomedicine and Movement sciences, University of Verona, Italy.
Malin Nygren-Bonnier, docent and a senior lecturer in physiotherapy, the Division of Physiotherapy, Department of NVS, Karolinska Institutet and the Medical Unit of Occupational Therapy and Physiotherapy at the Karolinska University Hospital.
Charlotte Chruzander, PhD, health policy strategist at the Swedish Association of Physiotherapists.
Laura Fratiglioni, Professor of Medical Epidemiology, especially Dementia at the Department of Neurobiology, Care Sciences and Society, the division of Aging Research Center (ARC), Karolinska Institutet.
Miia Kivipelto, Professor in Clinical Geriatrics, Karolinska Institutet (KI), Center for Alzheimer Research and senior geriatrician and Director for Research & Development of Theme Aging at Karolinska University Hospital, Stockholm, Sweden.
Programmet hålls på engelska via denna Zoomlänk>>
Ingen registrering krävs, deltagandet är kostnadsfritt.
https://founordost.se/wp-content/uploads/2020/10/KI-logga-red.jpg
281
514
Teresa Brandell
https://founordost.se/wp-content/uploads/2015/09/FoU-Nordost-logo-300-300x97.png
Teresa Brandell
2021-01-25 15:08:29
2021-01-25 15:13:22
Webbinarietips KI: Aspekter på rehabilitering efter covid-19 hos äldre 3 feb